The Requirements
To be a good fit for this opportunity you will have:
Multiple years of success in B2B consultative sales; experience and a solid network in eldercare, contracting, manufacturing, transportation, or distribution would be a plus Quick question for you - click here
A demonstrated ability to prospect, develop leads and build relationships to gain appointments and create a strong consultative environment
A network of contacts in the NE Rhode Island and SE Massachusetts area is strongly preferred Quick question for you - click here
Drive, ambition and the ability to achieve goals and make decisions independently
A personable approach and the ability to establish long-term relationships based on trust and integrity
The ability and desire to work as part of a team
Strong analytical and problem-solving skills and the ability to learn quickly
A competitive spirit, which could be demonstrated by participation in college athletics, extracurricular activities, etc.
Superb communication skills
A bachelor's degree, preferably in Business or another related field
Training and Support
Bottom Line: Your Success is Our Success
We partner with The CIB Group and Polestar Performance Programs to provide you with an exceptional (and fully paid) training and development program called
FastTrack
. This New Producer Development Program will be your basis to accelerate both technical and professional skills, helping you become successful in short order. It's specifically designed to help you transition to the commercial insurance industry. Our training will go well beyond this initial program, but this will be a fantastic start to set you up for a long and lucrative career.
You bring the B2B sales savvy and a commitment to learn and grow, and we'll provide:
A sales and technical curriculum that enables you to start prospecting quickly.
Mentoring and coaching to help you succeed in your initial meetings and to qualify prospects early.
First-hand training in sales operations through the application, marketing, proposal and sales processes.
Support both during and after the training program (which typically lasts six months, depending on your progress), including on-the-job training, one-on-one coaching, group webinars, a peer support network and more.
The CIB Group is a unique career development firm with more than 10 years of experience enabling top business-to-business sales professionals to successfully transition to lucrative consultative sales careers with the nation's leading risk management firms.
Polestar is nationally recognized as the premier insurance industry performance development company. For nearly 20 years, Polestar's team of specialists has helped insurance agencies, carriers and sales professionals to achieve significant increases in productivity, profitability, sales performance, efficiency and client retention.
The Role
You will join a team that includes ten other Commercial Account Executives (like many in the industry, we actually call them "Producers"). Farrell Backlund has a total staff of about 70 employees in five offices. From the beginning of your training program you'll be working with a mentor and you'll be involved first-hand in the sales process. The sales process will take a while to learn, and you'll find that most of our sales are rooted in advisory services with the insurance product as a secondary factor.
Once you have completed the initial training program you'll focus on building individualized solutions for businesses near the office where you work.
Quick question for you - click here

Education and training opportunities will be ongoing, and you'll be working with a partner even after you complete training, as we often use a team selling model. In fact, we have found that this increases everyone's earning potential because there is a higher success rate of closure on large deals vs selling on your own.
As a successful B2B sales professional, you already know much of what this job entails. However, to be sure we're providing a comprehensive picture, some of your specific activities will include:
Consulting with business owners, CFOs, CEOs, Risk Managers and others to help them understand their risks and to provide risk advisory services.
Presenting and selling coverage of the risks and exposures with competitively-priced insurance from selected insurance companies.
Maintaining relationships with clients throughout the policy year.
Continuously prospecting to maintain an adequate pipeline.
Achieving professional designations and studying to maintain correct technical knowledge of risk management and insurance.
Note: this description is intended to give you a general overview of the position and is not an exhaustive listing of duties and responsibilities.
Why Farrell Backlund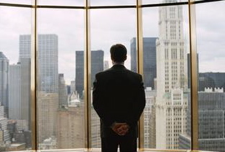 Long-term career
-- if you're just looking for another job, this probably is
not
the position for you. We're prepared to make a significant investment in helping you lay the groundwork for a long and rewarding career. Our training program is designed to help you achieve a great salary in a reasonable time period, and from there the sky's the limit. We're looking for tomorrow's leaders today.
Excellent support
-- we're committed to your success and we'll continue to provide tools and support throughout your career with us. You'll work alongside people with deep experience and broad industry knowledge, and we provide support for ongoing insurance education and professional designations. We invest approximately ten times the industry average to train new sales people. The Training and Support tab has more about the CIB program that will start you off well, but we take it to another level with Farrell Backlund University. After Producer training we'll meet with you to develop your own personal training program that will be ongoing as you grow in your career.
Culture of transparency
-- we believe strongly in making sure every single employee knows the organization's goals and is able to understand our strategy. To this end, we practice open book and open door management, and ask for feedback on our goals. With this culture, we have attracted many enthusiastic and motivated people, and it is the excitement and attitude of our employees that is fueling our strong growth.
Fun environment
-- Farrell Backlund grew out of a family business where we always had a lot of fun, and our leadership team has continued this even as the organization has expanded.
We believe in this so much that it is embodied in our core value of employee commitment.
The solutions businesses need
-- you may have been pitched insurances sales jobs before, but you owe it to yourself to take a fresh look. Even in a recession -- in fact,
especially
in a recession -- businesses need risk advisory services. You'll represent many of the best names in the industry and tailor solutions to meet the unique goals and objectives of your customers.
Excellent compensation
-- in addition to a competitive base salary and commission, we offer exceptional benefits including a 401(k) savings plan with company match, health insurance, life insurance, educational assistance and more.
Keys to Success
This is hard work, and you need to be up to the challenge. Do you have "fire in the belly" coupled with the maturity that it takes to succeed in a driven sales organization? We have the team environment to support you and we can provide a push with training, but you need to be ready to climb the mountain.

To excel in the FastTrack program and as an Account Executive, you will need a strong work ethic and an aggressive spirit while also being outgoing, personable and able to build trust. Not only will you need to enjoy learning, but you'll also be excited to put that learning to work quickly. Our most successful Producers are entrepreneurial and bring a strong sense of ownership, not only of their responsibilities but also of their futures.

It's worth repeating here: we're looking for a long-term commitment from a professional who understands the value of putting in the time and effort necessary to build a book of business. You'll need self-discipline, the strength of character to persevere in the face of obstacles, and the resilience to persist when others might get discouraged. If you're the type of person who sets a high standard and challenging goals, and you take satisfaction in achieving them, then we want to hear from you!
About Us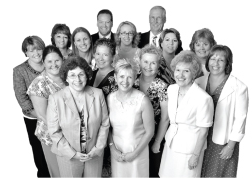 The Farrell Backlund Insurance Agency can trace its roots back to 1858. Through the years, the Agency has evolved and grown dramatically. Farrell Backlund Insurance Agency, LLC is now a partnership between Russel Martorana, Don Backlund, Mark Cuddy, Thomas Rogers, Gregory Arnold, Nicole Martorana and Bristol County Savings Bank.
In 2008, Farrell Backlund Insurance expanded with the acquisition of Anderson Cushing Insurance Agency of Middleboro and Freetown. In 2011, Farrell Backlund merged with Richardson-Cuddy Insurance Agency of Attleboro. The Agency now has six locations – Taunton, Attleboro, Rehoboth, Dighton, Middleboro, Freetown – and 70 employees. The Agency has over 25 national and regional insurance companies and a client base of over 19,000 personal and commercial clients.
Farrell Backlund Insurance Agency, LLC is a leader in providing insurance and financial solutions for our customers. Our mission - through the professionalism and integrity of our employees and working in an efficient and technologically superior environment - is to continually improve our products and services, to meet our customers' needs, allowing us to share our prosperity with our employees and the community.
Farrell Backlund Insurance is involved in a number of community activities and is proud to be a good corporate neighbor. We enjoy the excellent reputation and name recognition our involvement in the community has earned us.
We have structured our future around a concept of quality:
We will deliver quality, service and products.
We will provide a quality work experience & environment for our employees.
We will provide quality change in our community by committing ourselves to working with as many local non-profit charitable organizations as possible.